Communication systems that enable collaboration and boosted productivity among team members are a must-have. Companies that utilize truly unified and interconnected platforms see the most value, allowing users to work together in real-time in the most seamless ways possible.
As UC continues to be a linchpin of processes inside large and small organizations within every sector, it's important to take a look ahead to see where these systems might be heading. How will UC shift in the future and in what ways will users change their habits to glean even more value from this critical technology?
UC market consistently expands
The overall unified communications market has been growing steadily for years, and current research shows the sector will continue down this path.
A report from Global Market Insights, Inc. noted that the market is expanding at a compound annual growth rate of more than 13 percent. On this trajectory, the UC sector will more than double, reaching $96 billion by 2023. Driving factors behind this expansion include increasing enterprise needs for operational efficiency, as well as overall demands inside and outside of the business sector for real-time communication.
Expanding use cases
The report also notes rising opportunity for UC applications outside of the traditional business sector. Generally, when one thinks of UC, visions of corporate individuals at their desks, possibly working in separate offices, come to mind. However, UC has considerable potential use cases outside of the conventional enterprise.
In the coming years, UC will be increasingly deployed within the consumer goods and retail sectors, enabling outlets to improve the efficiency of their business processes. In addition, UC can also help spur streamlined deal and transaction closures through the use of real-time service support.
Supporting mobile transformation
In addition to being utilized in a number of different settings, UC will also continue to be a cornerstone of enterprise mobility, particularly for ensuring more secure BYOD practices.
As GigaOM contributor Jackie Roberson reported, while 42 percent of businesses currently have a formal BYOD policy in place, as many as 87 percent of executives believe their employees leverage their mobile devices for corporate activity outside of work.
In this way, providing dedicated, mobile-friendly systems for employees to share documents, communicate and collaborate via their mobile endpoints can help reduce the chances that sensitive materials will be sent via unsecured channels. Mobile UC can also help eliminate the shadow IT processes that may emerge when organizations don't provide adequate solutions for workers' needs.
Overall, UC and BYOD should go hand-in-hand.
"Like it or not, the workplace is going mobile – and communications need to keep up," Roberson wrote.
In addition, a recent study from Dimension Data and Ovum discovered that efforts to centralize and better manage mobility are now among the most important motivating factors for UC investments. While cost is still a critical consideration, solutions that help establish more robust management for mobility are spurring deployment.
Enabling users to guide UC efforts
In a similar vein, the future of UC will also see decision-makers more frequently leveraging users' habits and opinions to help further their UC. As technology continues to progress and increasingly advanced systems are offered, it's important that executives use the feedback of their staff. This can help better ensure the success of UC-centered rollouts, while supporting a more robust ROI.
"It's important that users feel their voices are heard."
Best of all, companies' UC budgets can be allocated more effectively, and be put toward solutions that will offer up the most value for internal teams' requirements.
The Dimension Data and Ovum study found that currently, only 20 percent of decision-makers and managers feel that users significantly contribute to the company's UC strategy. This is an approach that needs to change.
"It's risky not to consider users: their adoption of your technology is critical to ensuring UCC success," Dimension Data noted.
In an overall sense, it's important that users feel their voices are heard. Even if business leaders are unable to meet user demands currently, it's imperative that they at least address them, and look to support the user suggestions that are reasonable.
Changing channel preferences
Users are perhaps the biggest driving factor for overall shifts in UC, as their practices shape overall use cases. TechTarget associate editor Katherine Finnell noted that some of the largest changes coming in this arena are preferences toward different communication channels.
For instance, where one-to-one VoIP calls and dedicated chat were once among the most-used channels, conference calling and videoconferencing is increasingly on the rise. In particular, multipoint videoconferences, including several, geographically-dispersed participants, are taking place more often.
Embedded solutions, including chat clienteles built directly into browsers and applications, are also taking off. Based on the rising use currently being seen, Finnell predicted that these kind of embedded systems – like embedded web chat, namely – will start to replace one-to-one phone calls for certain "low-level transactions."
Understanding scalability
As UC reaches maturity in many enterprise settings, decision-makers will also more deeply understand the kinds of scalability limitations that some UC platforms can have. Scalability is a big selling point for most UC technologies, but as Roberson pointed out, this can create some false impressions on the part of business executives and other buyers.
"For example, plenty of leaders assume that all communications solutions are infinitely scalable," Roberson explained. "This is only true in theory; in practice, most systems have upper limits on the number of devices they can service."
In addition, organizations that utilize expansive UC solutions that include resource-intensive platforms like videoconferencing must ensure that their network has adequate capacity to support the technology. Otherwise, performance issues like latency, jitter and packet loss could impact the system to the point that it's difficult, or even impossible for users to leverage.
Therefore, business leaders must have a full understanding of the UC solution, including any limitations to scalability or performance. Investing in a system that can't support all of the company's users could turn out to be a very misguided investment.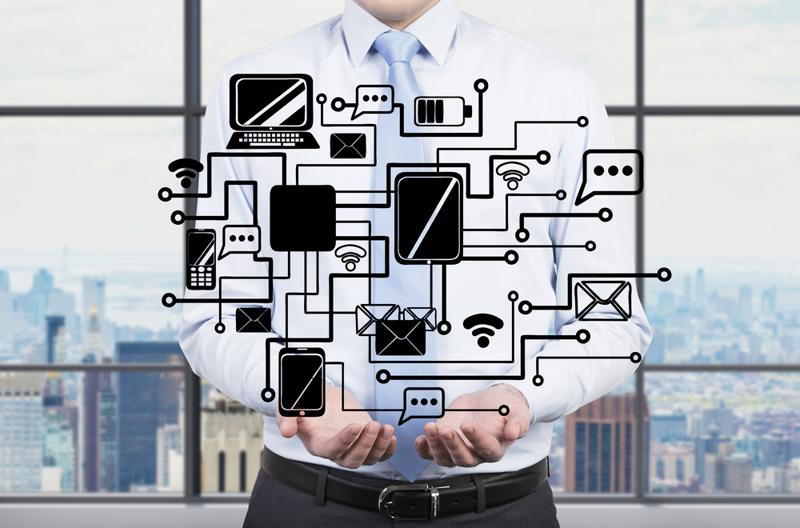 Managed UC and the cloud
The Dimension Data and Ovum study also found enterprises increasingly trending toward cloud-based systems managed by outside service providers. These types of solutions can free up considerable resources for internal teams, including time that the IT department can devote to other, more mission-critical activities.
Researchers found that less than 30 percent of companies are putting serious consideration toward conventional, on-premises, unmanaged UC systems. Right now, as many 36 percent of all UCC apps are deployed on-premises but managed by a third party, and 20 percent of businesses are looking to shift these installations to cloud environments within the next two years. This includes moving telephony, audio and web conferencing, and team-based content tools to the cloud, in particular.
Measuring success
Finally, as UC continues to represent one of the most essential supporting systems for daily operations, organizational leaders will look to leverage performance benchmarks to their advantage. This includes measuring indicators like cost savings, employee productivity and uptake, and using these to guide efforts to build out the UC system further.
To find out more about what the future of UC has to offer, connect with the experts at Teo Technologies today. Teo provides an array of UC solutions, helping to ensure robust and secure communication and collaboration among business users, no matter their location.