Unified communications represent key technological assets, and most businesses have had some sort of communications system in place for years. However, while systems like email, VoIP, video conferencing and messaging were previously siloed in many business settings, it wasn't until a few years ago that these powerful platforms came together under a single UC solution.
Even if your organization has only had UC in place for a short time, now is a golden opportunity to consider an upgrade – and business leaders may be surprised at how much this type of investment could pay off for their company.
Market growth: Businesses look to update communications
The days of siloed corporate communications are long gone. Now, employee users often look to leverage several communication solutions simultaneously – for instance, workers on a conference call may message each other during the conversation, or share documents as the call is happening to bring another level to their collaboration.
In this environment, businesses across numerous sectors are seeking more complete and robust UC solutions, and the market growth demonstrates the criticality of these technological tools. According to a 2018 report from Global Market Insights, the unified communications and collaboration market is on track to grow considerably through 2024, surpassing a value of $57 billion. IT, telecom and cloud tools will maintain the majority market shares, especially as more companies seek to invest in these areas.
"The unified communications and collaboration market is on track to grow considerably through 2024, surpassing a value of $57 billion."
Are aging UC platforms holding you back?
In some enterprise settings, financial resources may be scarce, and executives must make important decisions about how to best utilize available capital. Because the company already has UC technology in place, this is typically an area that is overlooked. However, legacy systems that don't support the proper collaboration and productivity could represent the Achilles' heel of the business.
Older systems that don't make the best use of the cloud, or enable employees to seamlessly share and collaborate with one another across multiple platforms can prevent workers from achieving optimal productivity. In fact, having to switch between disparate systems could be creating daily hangups for staff members that don't just frustrate the workforce – they could be costing the company money in terms of customer satisfaction and brand reputation.
"[M]any managers of older unified communications systems are hesitant to invest in new equipment, citing budget as their major concern," NWN contributor Jon Iannotti wrote. "If this sounds familiar, then it's time to analyze the cost of remaining static versus the value of moving the company forward. "
Top considerations ahead of an upgrade
Before business leaders look to rip and replace their existing UC, there are a few important questions to consider:
Does the current system lack functionality? In the current business landscape, users require certain features to ensure that they can connect and collaborate effectively. If your current system has gaps in its functionality, or if employees continually request certain solutions from IT that could be incorporated into the UC system, it's time to bring the solution into the future. As TechTarget contributor Carrie Higbie Goetz noted, these functionality issues often relate to mobile.

"[C]ompanies that have implemented bring-your-own-device policies may need to upgrade their UC platform to support BYOD," Goetz wrote. "Certain unified communications platforms do not support all the mobile operating systems, call-forwarding features and mail integration for all major mobile devices."

Is the system at or near end of life? If current UC solutions are no longer supported by the vendor, continuing to use them could present a considerable risk. Cyber criminals look for any means to infiltrate the network possible, and unpatched platforms can provide the perfect entryway. If the existing UC platform has reached end of life, or the vendor is planning to cease updates, it's time to make a switch.
Are employees using other comms solutions? Shadow IT related to communications is a sure sign that the current system is in need of updates. Workers may turn to outside, unapproved solutions if the platform their company uses doesn't provide the features or support they need, but this could create additional security problems. Providing a more complete UC solution is the best way to address this issue.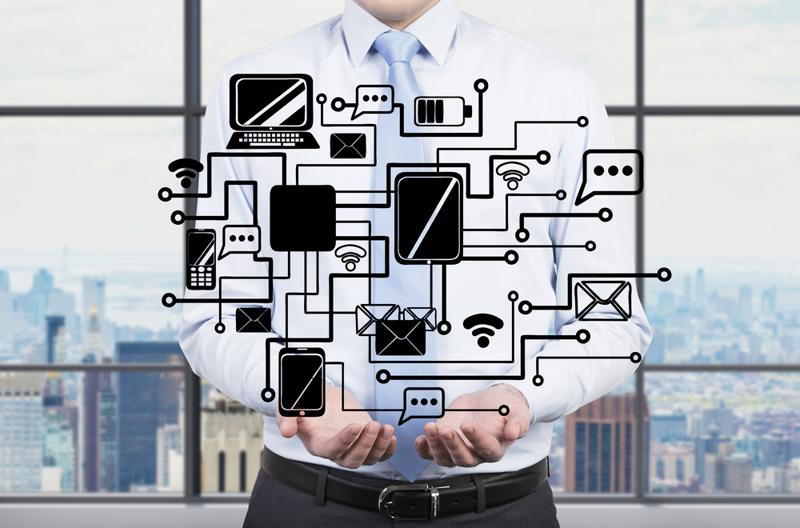 Ensuring upgrade success
Once business leaders have decided that it's time to update their UC, there are a few key steps to take to help ensure that the upgrade will go smoothly.
First, it's imperative to work with a knowledgeable vendor with a large service portfolio. In this way, the UC partner can help identify the most pressing updates to make as well as the investments that will provide the best return for the organization.
It's also important to include education in upgrade plans. Holding training sessions with employees will help ensure that they understand the features included in the new solutions and will be in position to leverage them in the most optimal way.
It can also be helpful to create a schedule for the rollout of new systems, particularly if updates will be extensive and include multiple upgraded solutions. This will prevent internal IT staff from becoming overwhelmed while ensuring that any issues that come up can be addressed before the deployment of additional, new communication features.
To find out more about upgrading your UC system, connect with the experts at Teo Technology today.