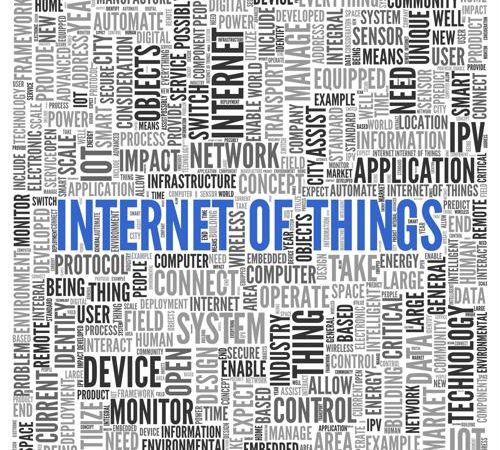 The Internet of Things (IoT) could encompass tens of billions of networked devices by 2020, according to IT research firm Gartner. These internet-connected assets will include a wide variety of embedded sensors, home appliances and vehicles, among other possibilities – but what kinds of applications will make all of this new connectivity worthwhile?
When the World Wide Web gained traction in the 1990s, it had a clear "killer app," namely the web browser, which could perform many of the same functions (i.e., playing video, retrieving documents, writing messages, etc.) that had previously required a desktop program or an offline equivalent. Similarly, the early mobile internet thrived thanks to easy tools for messaging and photo sharing. With the IoT, there are several candidates for breakthrough apps, including next-generation unified communications (UC) solutions.
The synergy between the IoT and UC: Examples from healthcare
At first glance, the emerging and unconventional IoT seems to have little in common with UC, a collection of everyday services that has been well-established in enterprise IT for decades. However, they have a potentially interesting relationship, due to the endpoint flexibility of UC.
The UC market has expanded for many reasons, perhaps most prominently the major savings available through VoIP telephony as well as the freedom to take calls, send messages and/or view others' screens on many different devices, not just on traditional deskphones. End users can already take advantage of smartphones, tablets, PCs and IP phones within UC suites, and the IoT could expand the options.
For example, in healthcare various IoT components such as vital-signs monitors could be connected to UC services. If a reading became abnormal, it could be transmitted over multiple communications channels with much greater reliability than the standard yet inefficient processes many doctors, nurses and medical staff currently rely on.
A 2014 Imprivata report found that it took an average of 51 minutes to admit a patient to a hospital, with 65 percent of that time lost to poor communications. Similar effects were documented when transferring patients between healthcare facilities and dispatching emergency response teams. In all cases, the primary hindrances included:
The unreliability of pager technology, which remains prominent in healthcare despite being obsolete virtually everywhere else.
The lack of consistent access to secure messaging applications, personal devices (as part of BYOD initiatives) and Wi-Fi.
The need to fall back on email, fax or other channels that, while useful in some contexts, might not offer the immediacy needed in high-pressure scenarios.
Enter the healthcare IoT, with expanded UC capabilities. The essential building blocks of UC, such as voice and messaging applications, could be implemented within the unprecedented scale of the IoT, allowing for more reliable communications between personnel.
"The IoT could enable better data gathering from sensors and monitors."
In addition to the vital-signs monitors we mentioned earlier, teams could also leverage sensors alert them when a bed or piece of medical equipment becomes free. The upshot of UC innovations within the IoT could be easier coordination of care, including customized routing of messages and calls to specific individuals based on telemetry data gathered from IoT devices.
Potential benefits from the marriage of the IoT and the UC contact contact
Let's pivot from healthcare for now and look at the IoT's more general effects on contact centers. One of the key challenges for modern contact centers is reducing the number of calls agents must field, especially for routine and known issues. To do so, it's necessary to tie together disparate systems and data sources into a common, coherent architecture that can scale to many customers and give agents all the info they need to consistently resolve problems.
Solutions like the Teo Technologies UC Contact Center already enable such a streamlined, multichannel contact center that offers voice, chat, fax, email, WebRTC and social communications from a single platform. The IoT could enhance these advantages in several ways:
First, it could enable better data gathering from sensors and monitors that track issues throughout supply chains or at specific sites.
This information could be forwarded to contact center personnel, who could immediately schedule service visits or product replacements for a customer; e.g., if a connected washer or dryer failed, the manufacturer wouldn't have to wait for a customer to request a new one, but could instead proactively respond.
The contact center would become a hub for communications from connected devices, not just from human callers. However, effectively acting on all the different data sent its way will require dependable UC infrastructure.
Other IoT-UC opportunities to keep an eye on
There are many additional opportunities for UC enhancements throughout the IoT. Presence solutions in potential could benefit from the implementation of IoT sensors that help deliver up-to-date status message on the availability of rooms. Meanwhile, the exciting and often-hyped IoT use cases within logistics – such as more accurate tracking of shipments – are fertile ground for multichannel UC as well: Whether through voice, text or video, relaying these key updates to the right people will be critical.
Teo is a proven provider of modern UC and contact center solutions, along with secure UC endpoints. As the IoT become more intertwined with enterprise IT, having reliable, secure, and scalable communications infrastructure from a trusted partner will be more important than ever. Contact us today to learn more about how we can help.