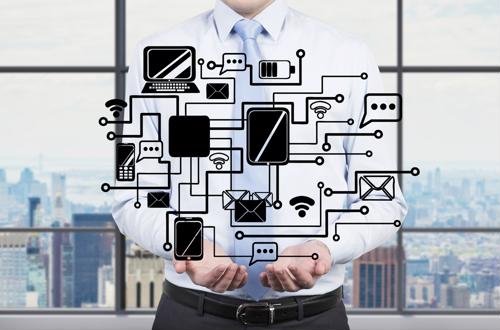 Unified communications systems that include email, high definition voice and video, instant messaging, online presence and a wealth of other capabilities have become critical linchpins for current business processes. In order to support new working styles, overcome geographical barriers and ensure collaboration and productivity among your staff members, advanced UC technology is simply a requirement.
Some businesses may be in the process of selecting and rolling out a unified communications platform for the very first time. Other, more seasoned organizations may have had UC in place for years, but may be ready for an upgrade. No matter what stage your business is at, there are a few key considerations you should make before deploying new platforms, or improving upon the ones you already have in place.
Here are some of the most important questions for IT and executive decision-makers to answer and consider:
What are your competitors using?
It can be helpful to think of things in terms of how your own organization's communication and collaboration capabilities stack up against those of your market competitors. Advanced and complete
"UC systems can provide a considerable advantage, helping to keep staff members on the cutting edge of co-working strategies and client outreach."
UC systems can provide a considerable advantage, helping to keep staff members on the cutting edge of co-working strategies and client outreach. And because UC can represent a key cornerstone for customer service, any inadequacies or legacy technology could be holding you and your workforce back in the overall industry.
According to market reports, chances are good that many of your top competitors are utilizing innovative UC solutions, or plan to do so in the very near future. Global Market Insights found that the global UC market is on track to surpass a net worth of $57 billion by 2024. When you make these considerations, think about this as well: Is your current UC holding you back from making connections with potential customers, and could these clients turn to your competitors for a better experience?
Is staff collaboration and productivity supported?
In addition to thinking about your market competitors and your customers, it's also imperative to consider the needs of your internal staff members. After all, these individuals will be the primary users of your UC platform, and their needs should be front-and-center when considering new technology or upgrades to legacy systems.
Some things to think about here include whether or not your existing UC (or the new system you're considering) adequately supports your employees' collaboration and productivity. Can staffers effectively communicate and work in real time with their counterparts, even those located in other regions? Your UC solution should provide the tools your workers need to collaborate and enable daily productivity.
On-premise or cloud?
Another crucial choice to make with a new deployment or an upgrade is whether to host systems within on-premises company hardware, or in a cloud environment. Both approaches have their advantages, depending upon the needs of the organization:
On-premises UC allows organizations to utilize, manage and maintain their own equipment, providing a higher level of hands-on visibility and control. In addition, this deployment strategy allows decision-makers to select the telecommunications provider of their choice to support UC solution connectivity. On-premises systems are ideal for businesses that already have robust infrastructure systems in place, with the available capacity necessary to support UC. Those looking to leverage their own network and IT investments, and yield more management and control for their internal IT staff members may want to consider on-premises deployments.
Cloud UC systems, on the other hand, are hosted off-premises within infrastructure that is maintained and managed by an expert outsourced service provider. This approach provides certain cost savings not seen with on-premises deployments, thanks in part to lower monthly fees and no need for up-front infrastructure system investments. What's more, UC systems supported by an expert vendor provide the added benefit of higher redundancy and resiliency. This deployment style is most suitable for companies that may not have the necessary internal IT infrastructure system resources or expertise to manage and maintain the technology.
Some UC providers also offer hybrid deployment methods, wherein certain systems are hosted on-site while others are supported off-premises in the cloud. It's important to consider the level of internal expertise and available IT resources when you make this choice.
What's missing from your current UC?
A unified communications system can include an array of different features and capabilities, depending upon the needs of the organization. In recent years, UC has evolved to include a variety of communication and collaboration channels. In this way, if your system was deployed several years ago, you could be missing key features that put your staff at a disadvantage.
For instance, advanced features like high definition video conferencing have become increasingly imperative – in fact, experts predict that video conferencing traffic will soon surpass the level of voice traffic.
Presence, presence-based call routing and mobile capabilities are also must-haves in the current environment. Chances are good that your employees utilize two or more devices for work, including a laptop and smartphone. The ability to leverage UC on these devices and according to which endpoint is in use is incredibly valuable for current working processes.
Can your network support performance?
Thinking about the features included in your existing UC system (or the one that you're considering putting in place) is certainly beneficial. As discussed previously, it's also imperative to examine and contemplate the capacity of your existing IT infrastructure resources.
Certain, critical UC capabilities are particularly resource-intensive. High definition voice and video conferencing, for example, can suffer from performance issues like latency, jitter and packet loss if not properly supported. These issues can become so severe, without the right network resources, that they can impact your staff members' use of the UC systems, as well as their productivity.
In this way, before deploying on-premises solutions, you and your IT admins should take a look at your network to ensure that you have the necessary support.
What should you look for in a UC provider?
Finally, decision-makers should also take time to think about the elements that they will need from their UC solution provider. These can include things like:
Advanced UC applications, like mobile softphone, integrated voicemail, unified messaging, call recording, remote device configuration capabilities, and more.
Solutions to support the contact center, including agent user portals, barge, whisper and monitoring capabilities, advanced call routing, station-to-station intercom, hot desking, etc.
Ability to support on-premises and cloud deployments, as well as those across multiple office locations.
Robust customer service to ensure that any questions or system issues can be quickly resolved and don't get in the way of UC usage.
Industry-leading experience.
To find out more, connect with the experts at Teo Technologies today.