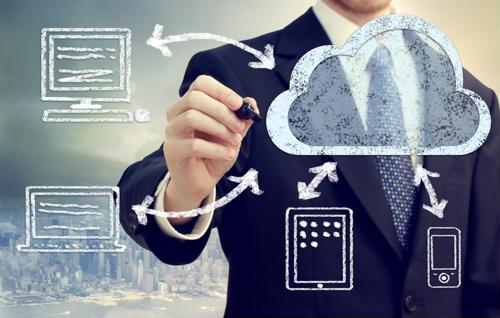 The tech landscape has been advancing at a considerable pace, bringing streamlined and effective capabilities for businesses across every industry. However, the implementation of innovative, new technologies within a company's existing infrastructure isn't just about the benefits the solutions can provide.
When it comes time to add to or update IT systems, it's imperative that the rollout is supported with considerable planning and forethought. Rollout of a new technology is exciting, but also creates struggles for IT administrators as well as for users.
Thankfully, there are a few best practices teams can employ to make their tech deployments run as smoothly as possible. Here are a some of the best kept secrets IT admins should consider with their next implementation initiative:
1) Consider the old alongside the new
While it can be tempting to focus the majority of your organization's efforts on the new system being put in place, it's important that IT stakeholders and those guiding the rollout don't have tunnel vision. More often than not, a new system will have to interface or integrate with existing technologies, and for these reasons, IT admins must have an in-depth understanding of their current infrastructure. Considering how solutions will interact ahead of a rollout is crucial – any missteps with integration can prevent users from taking full advantage of platform's capabilities, and can also impact overall return on investment.
"All interconnected systems must be married together in a way that will create a single, unified solution."
As VTS contributor Kate Higgins noted, all interconnected systems must be married together in a way that will create a single, unified solution. This is particularly essential with UC solutions – in order for employees to reap the kind of productivity and efficiency benefits UC tech promises, they must be appropriately integrated.
2) Don't overlook the necessary research
There's no doubt that new tech is exciting. However, this can lead to stakeholders getting so thrilled about the business outcomes potential systems promise that they skip the required front end research.
It's imperative that executives and IT stakeholders have a full understanding of the benefits new systems can provide, as well as the technical ins and outs that get them there. As Chalmers Brown, co-founder and CTO of payment processing solution provider Due told Forbes, when stakeholders do their due diligence in this way, it can help them glean a full understanding of a system's relevance and marketability.
"While this takes time, it reduces failure rate, which can end up costing more money than the extra research time," Brown said.
3) Support with internal buy-in: Leverage power users
IT managers are usually front-and-center when it comes to backing tech investments and deployments. It's important to involve others within the business as well, though, including members of the executive team, department heads and other "power user" stakeholders that can help drive the use of the new solution once it's in place.
Before the actual rollout begins, decision-makers and IT heads should meet with other internal stakeholders to discuss the new platform, the problems it can solve and other details. Selling the asset to important internal staff members ahead of time can considerably streamline adoption efforts.
As Higgins explained, this is where your power users – individuals that are passionate about the new solution and understand why it's beneficial to the business – come in.
"Engaging these employees helps to create an environment where people feel comfortable asking questions that they may not be as willing to ask their boss or a more senior member of the team," Higgins wrote. "As regular users on an ongoing basis, power users are the best people to provide feature suggestions and roadmap feedback to your technology partner."
4) Recognize quick wins – but don't rush it
Especially with multi-phase or more long term rollouts, observing a few quick wins in the initial steps can be a helpful motivating factor for team members and users. This can drive continued advancements, but it's essential that stakeholders keep things small with these first few triumphs, and build their efforts out from there.
As Inc. contributor Dan Ruch noted, while the impulse to rush things may come up at one point or another, stakeholders should work to avoid this, especially during initial phases.
"It may be tempting to introduce pilot programs as a means of cycling through technologies to find the right one, but taking commitment away from new technology integration can cause your entire process to fail," Ruch wrote. "If you don't have a full program in place it will be difficult for employees to commit as well."
5) Don't be afraid to lean on your solution provider
The best tech vendors are those that not only provide solutions, but support them in the long run with a partnership with the business as well. This type of partner is invaluable during a technological rollout, as the provider's team can answer questions, help guide installation and offer other value add-ons to further support the success of the new technology.
However, not all vendors are solution partners of this caliber. It's imperative that decision-makers select their tech providers carefully so that they can utilize the partnership as an asset when necessary.
To find out more about supporting your next tech rollout – particularly those concerning UC solutions – connect with the experts at Teo today.