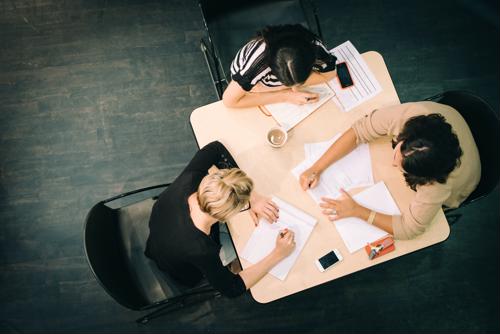 It's no secret unified communications solutions (UC) have become staples of business productivity, superseding traditionally inflexible private branch exchanges (PBXes) thanks to versatile product suites combining VoIP calling, visual voicemail, softphone compatibility and much more in one package. Think of them like smart 4K TVs replacing old-fashioned cathode ray tube sets: The underlying use case is the same (in this instance, communicating with colleagues and clients), but the technology is much improved.
Just as smart 4K TVs bring form and content together by using built-in internet connectivity to deliver programming more efficiently, UC platforms bridge the age-old divides between different forms of business communications. Voice, video and text are all available from a common interface. Plus, there's much improved flexibility in terms of how users are added and managed.
To see the difference in high-definition, let's look at a few UC solution use cases across major verticals like law, education and healthcare, and how they address significant challenges in collaboration and communication.
No IT staff? No problem – as long as you have cloud UC
An on-premises PBX that connects to the public switched telephone network (PSTN) requires, expensive continuous upkeep. The monthly maintenance costs for a piece of PBX equipment like a switch often equal one percent of its original price, meaning thousands of dollars in routine overhead alone.
Moreover, you must have trained IT personnel on hand to keep everything up to date and troubleshoot any technical issues. Not only do you need these experts on staff, but you may also have to frequently send them out to remote and branch offices on service calls, and/or receive similar visits from the vendor. For example, it's common for law firms to maintain multiple branch sites to serve clients in specific geographic areas. Branch office strategies are tough to execute even before factoring in IT-related complications from PSTN and PBX support.
Fortunately, with a solution like Cloud Plus UC from Teo Technologies, you can dramatically reduce the total amount of IT resources necessary for supporting an effective business communication system. Since most of the key infrastructure is hosted in the cloud and controlled in software, there's less need for complex workflows like continually switching out hardware and jumping between sites to fix. That means you can get by with fewer personnel and better control your IT costs.
Staying in sync across devices and locations with UC software
According to Cisco, there will be more than 13 networked devices per capita in the U.S. by 2021. Smartphones, tablets, PCs, set-top boxes, TVs, gaming consoles and more can now easily connect to the internet, and many of them can enable UC workflows like VoIP calls and video conferences, too. Cloud infrastructure allows for a consistent UC experience across platforms.
However, in domains like education it is still common for instructors and administrators to move between multiple sites each day and expect a seamless experience the entire time – expectations that often are not met. Educational institutions may rely on a mix of disparate systems and on-premises software that together produce a lot of extra hassles in performing basic tasks.
Cloud UC offers a streamlined alternative. Key services such as voice, conferencing and presence are rolled into one solution that scales to many devices and locations while being backed by reliable infrastructure and vendor support.
Doing more with less: UC as a catch-all platform in healthcare
UC brings together many different applications under one umbrella, thereby reducing the complexity of having to manage them all individually. It also lessens the importance of having any specific device in front of you, since technologies such as softphone APIs allow for calls to be routed to virtually any internet-connected device.
In healthcare, these gains in efficiency from UC are especially notable, since the industry has long relied on a patchwork of legacy devices and services to keep everyone in sync, which can take a toll of productivity. Faxes and pagers may have faded from the technological mainstream, but both are alive and well in hospitals across the country.
UC delivers fax integration as well as a better way to see what devices specific individual are using at the moment so that others can choose the best one to reach them. The result is less device sprawl, reduced confusion and less delay in relaying critical communications in high-stakes environments.
The next stop in UC evolution
UC platforms are flexible and can be tailored to the precise requirements of your organization. Reach out to the experts at Teo Technologies today to learn more about how we can help find the right solution for you.