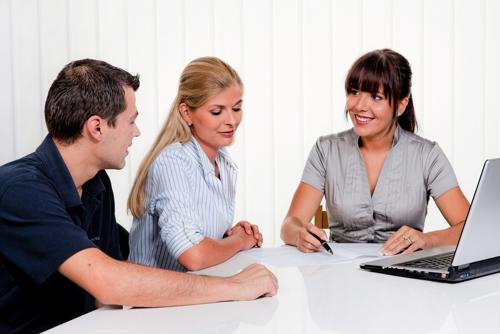 When do you know that it's time to start thinking about upgrading to a unified communications (UC) solution? UC platforms can replace a variety of different standalone systems for voice, video conferencing, fax, voicemail and more. One of the chief value propositions of UC is having access to all of these services from a common interface that scales to numerous users and across multiple device types beyond just traditional desk phones.
Accordingly, the clearest signs that your organization should make the jump to UC include troubles stemming from needing to manage a bunch of different applications, as well as the high overhead that comes with them. For example, relying on a legacy private branch exchange (PBX) that doesn't scale well and is expensive to maintain is the classic case in point.
UC solutions are on the rise for good reason – they offer economical and flexible alternatives to this burdensome status quo. According to Allied Market Research, the global market for UC is expected to more than double in value between 2016 and 2021, to $74.2 billion. Of course, the fact that many other companies are jumping on the UC bandwagon isn't reason enough alone for your firm to do the same, but it does suggest that there is plenty to gain through a UC upgrade.
To determine if UC is the right fit for your requirements, start by asking yourself the following questions:
Am I struggling with my PBX – but also short on funds to replace it?
A PBX can feel like something you can't live with or without. On the one hand, it's costly and inflexible; on the other, it's the main way that you ensure reliable communications between team members and with the outside world. Its high price tag would seem to make it easy to jettison, but costs of replacement can be substantial, too. Not only do you have to purchase equipment up front, but there's a whole bevy of operating expenses related to maintenance and repair.
A solution like Cloud UC Plus from Teo Technologies can replace your PBX without breaking the bank. It's hosted in the cloud, freeing you from the complications of infrastructure procurement and upkeep.
Is my IT team overworked and unable to focus on strategic projects?
A late 2015 Spiceworks survey found that 54 percent of all IT professionals worked more than 40 hours per week. That's a recipe for burnout. What's worse, a lot of the extra work they put it in is avoidable – it often stems from not having enough help desk staff on hand to help troubleshoot the various technical issues with aging on-premises PBXes.
Cloud-based UC solutions provide much-needed relief. Since they're overseen by cloud service providers, IT personnel don't have to do so much heavy lifting. Essential operations, like adding and removing users, that are onerous with PBXes become straightforward, saving immense time across the organization and empowering IT to more productively focus its energies elsewhere.
Can I reliably scale my communications systems to new offices?
Branch and remote offices are key cogs in every industry from law to medicine. Nevertheless, they are often starved of IT personnel and resources due to their distance from headquarters. Traditional PBXes are not practical to scale to all of these locations because modifying lines/users is a tedious, expensive process that's out of step with the anytime/anywhere workflows of today's distributed teams.
In a cloud UC solution, making changes takes only a few seconds or minutes and can be done in software, without logistically complex site visits. Upgrade to a better UC experience today by reaching out to the experts at Teo Technologies.